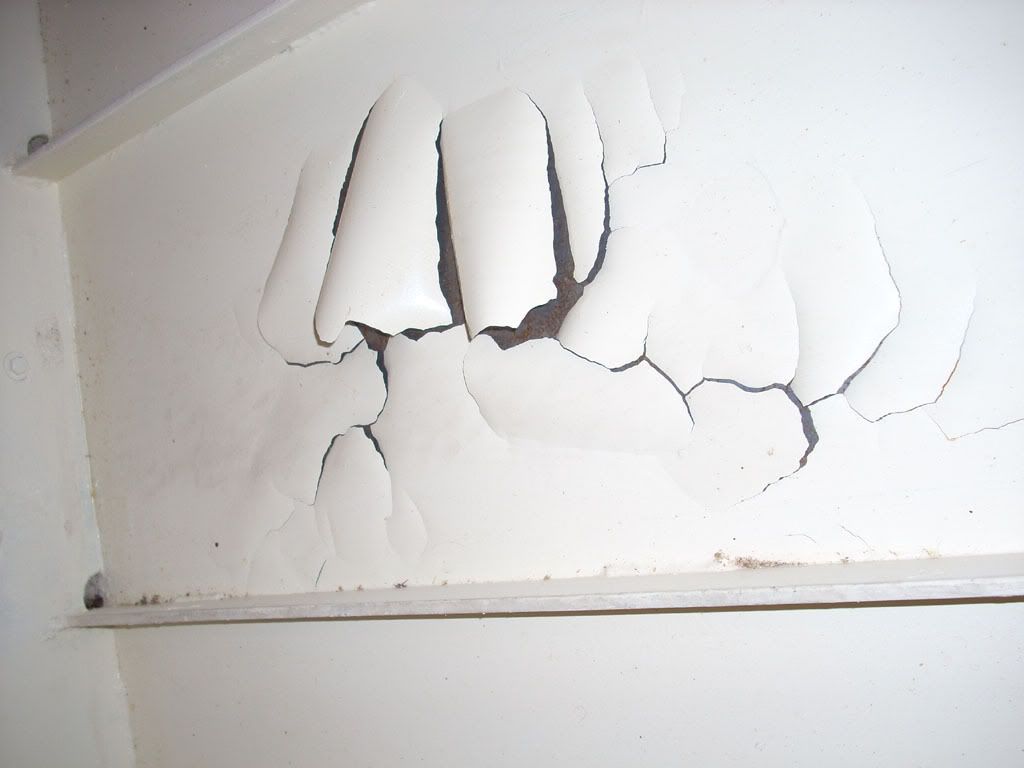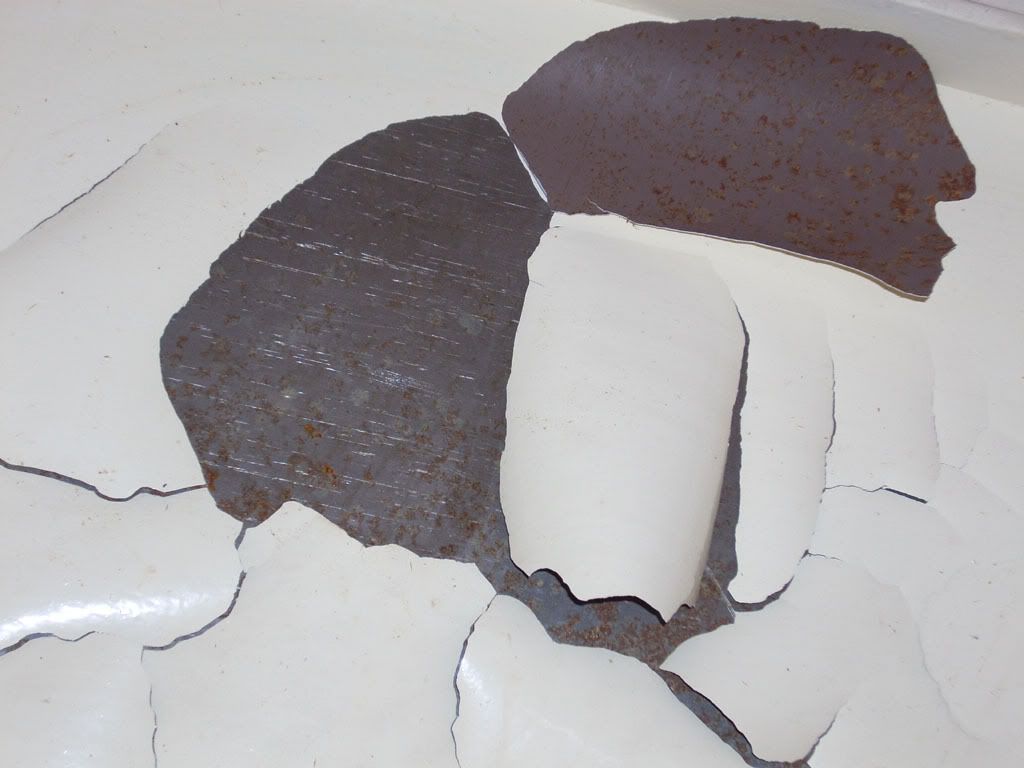 Scroll down a bit and you'll see how a procedural error at my launch from a public marina nearly cost us the boat. We didn't find this damage until late June, accessing a rarely viewed locker. I believe this impact evidence corresponds closely to the position of the cradle pad that took the brunt of being dropped,
avec bateau
, on the road back in May.
I am "in negotiations" to have what I hope is merely fractured paint surveyed and remedied. I want to make sure that if the plate itself was damaged or weakened structurally, I don't learn of it falling off a Southern Ocean wave.