A mere portion of what I decided was necessary to purchase this winter for future installation on the vessel. As previously mentioned, while there is plenty to
do
(and to buy, evidently), there is not a great deal to
undo
, as the boat simply lacks some things to make it more than a really overbuilt lake cruiser.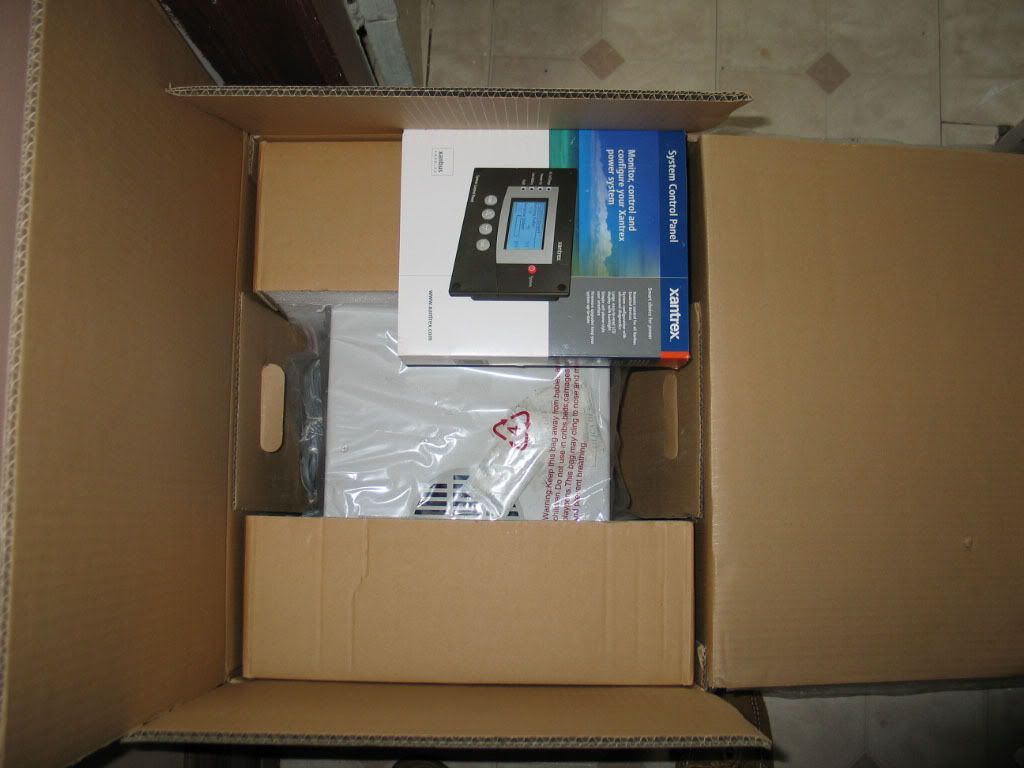 1) Xantrex RS2000 inverter/charger. This is sized to handle the output of any combination of solar panels, wind generator and Honda 2000 genset I might decide to employ to charge a prospective three 8D size AGM battery banks.
2) Lofrans Tigre windlass: This will go in the anchor well on a steel mount, and has both enough pulling power and the manual option to handle all our current ground tackle. It will be powered by a separately charged flooded cel battery I am going to install forward, not only for the shortest possible run of wire, but because I like the idea of recycling the "nearly new" current house banks, and a flooded cell of sufficient capacity for a windlass would make a good start battery should the AGM system back in the engine room fail.
3) The third photo shows the anchor well wherein goes the windlass. I am leaning away from my original (and more common) plan of cutting a hawse pipe into the forepeak so I can stow chain below. I like the idea (and it's a drier one) of simply flaking the chain into the well, which makes it easier to see and to clean. I am debating putting some sort of clamshell doors here to give me a place to stand that isn't on the chain in fair weather. In foul weather, the anchor well increases safety when working forward on either of the forestays.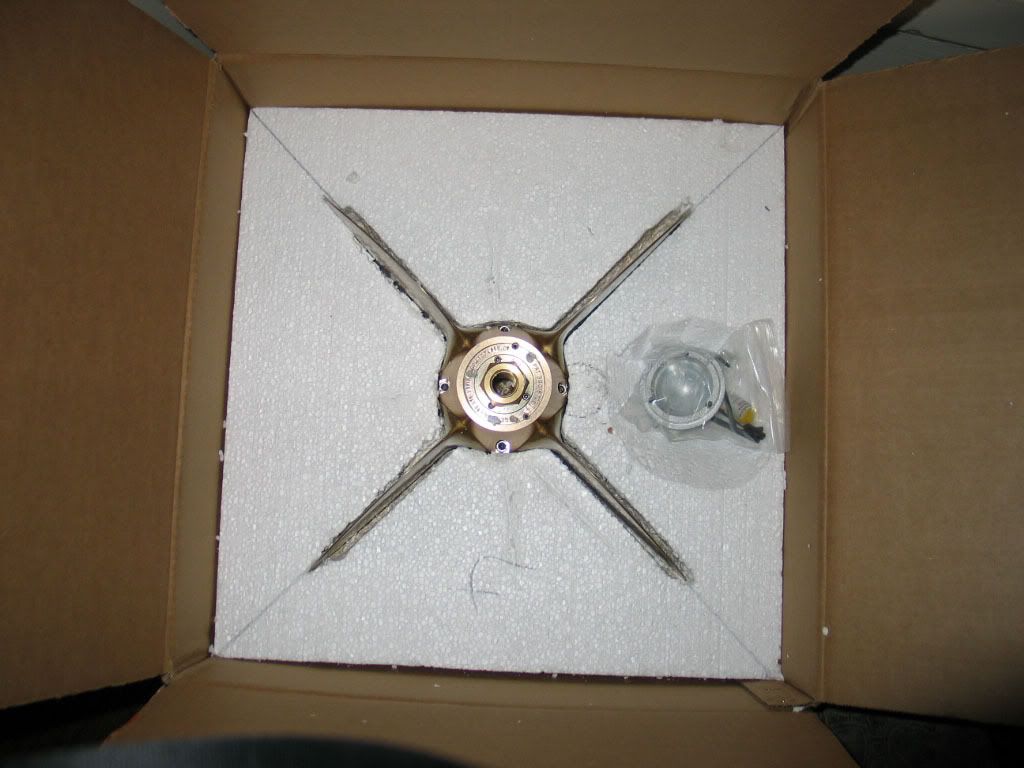 4) This is the new prop feathered, a VariProp D-107 19 x 15 feathering model. I won't even tell you how expensive it was, other than to allude to the fact that friends with steel boats and AutoProps (more on them later) swear by them for low-speed control of the boat, optimal engine performance, and the gaining of precious knots under sail (when feathered, the drag is minimal, gaining in particular boat speed in light air...a sore point in a metal full keeler loaded with provisions!). I also chose the VariProp because you can change the pitch in the water without dissembly, and you can select differing pitches for forward and reverse gears, allowing maximum stopping power, if desired. Having seen boats similar to
Alchemy
get docked with the sort of precision seen with minivans snagging narrow mall parking slots, I was persuaded...
5) Same prop in all its glory. My mind rejoices, but my wallet aches.