Last year, I went to Portugal for a few days to crew on a 12 metre race boat that spends its summers as a cruiser on the south coast (winter is apparently the windy time in Portugal, even if it's pretty nice for winter by frozen Canadian standards).
This year, in a quest to keep our family's sailing experience at a rough par, and by way of an early birthday present, I sent the missus on the same trip.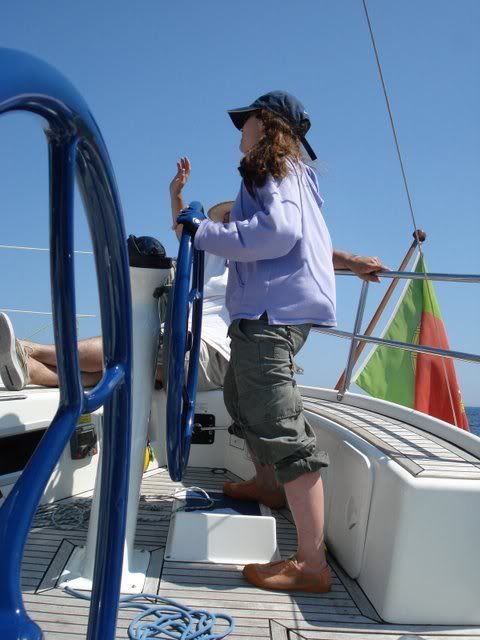 Unlike my trip, Becky and friends (American catamaraners who, like me, knew Alex the skipper from the internet) had some intervals of decent wind, enough to blast along under an asymmetrical spinnaker and to practise the old racing tradition of "washing the boom in the sea".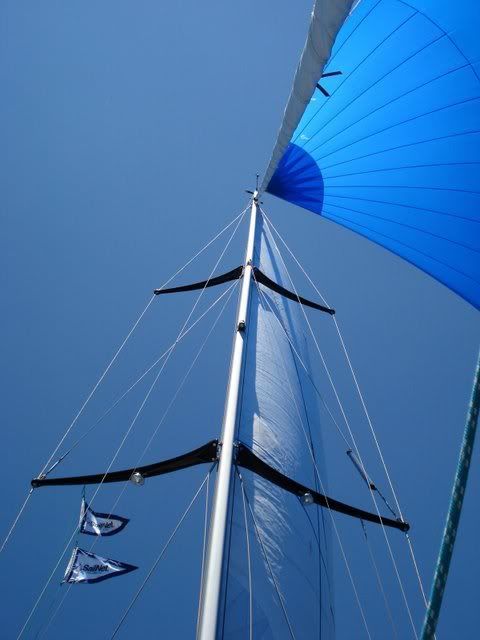 I'm glad she had a good time on a well-run boat. Thanks to "Chuckles" and "MMR" for the photos.