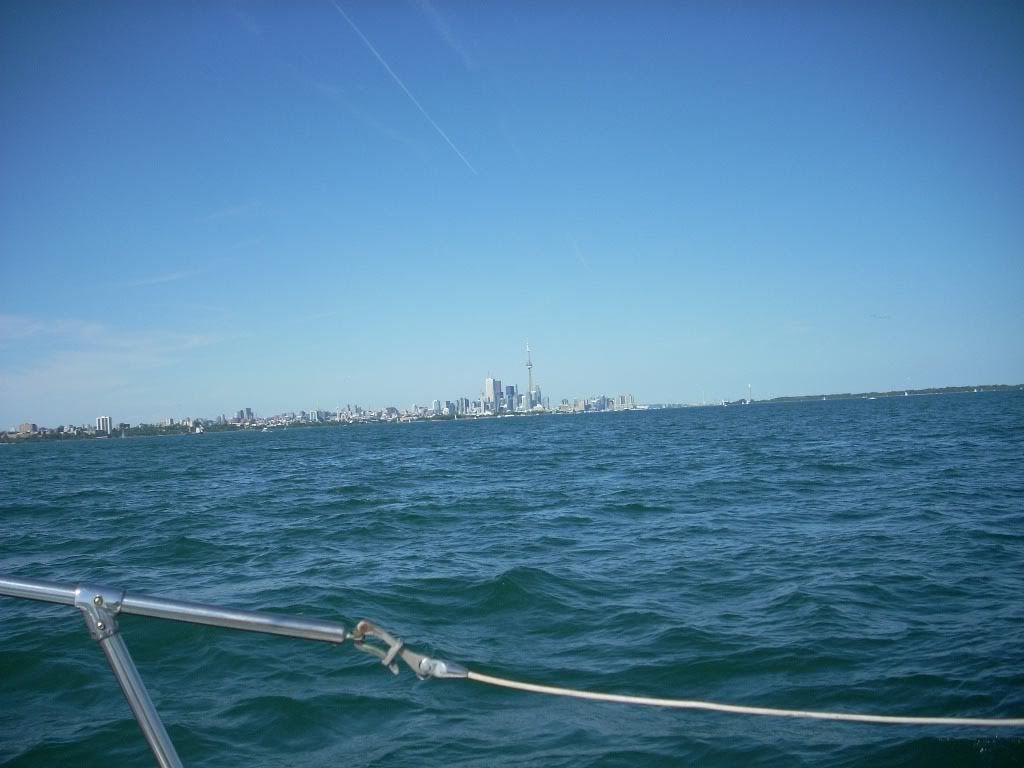 This is the view on Canada Day, 2008 from the aged but reliable deck of
Valiente
, our older, slightly leaky Viking 33. Currently under the care of Capt'n. Tara (see keel caulking activities below),
Valiente
is docked a few miles west of our largely dissembled "main ship".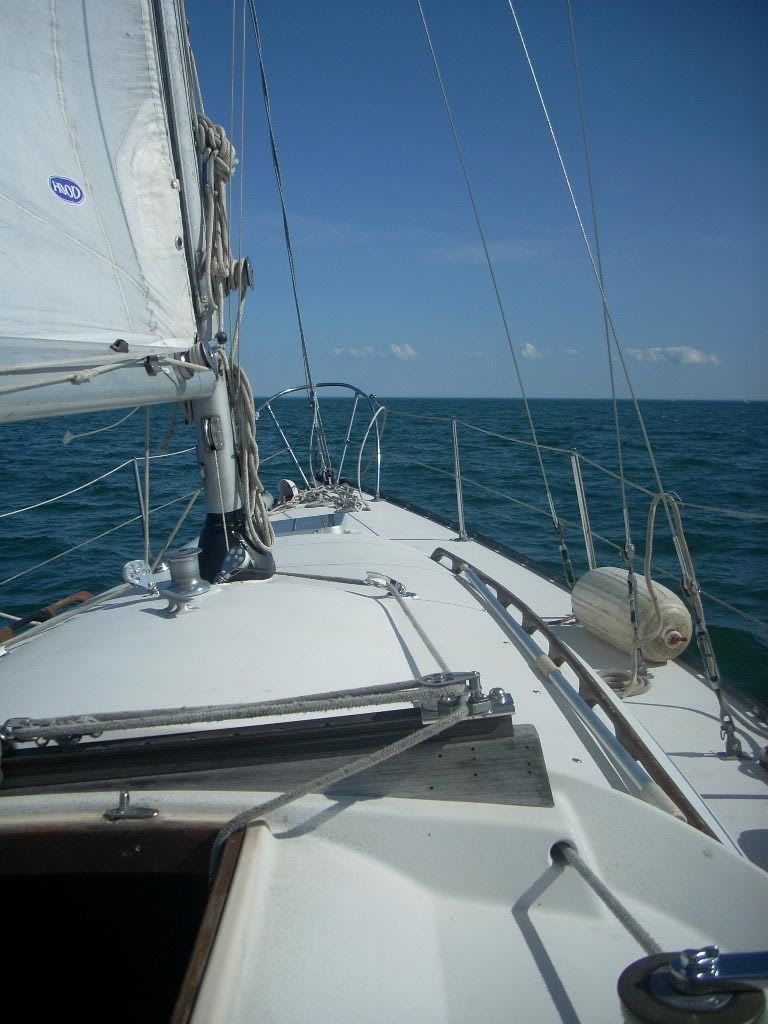 Upon learning that Tara wasn't using the boat this week (and I've been asked to unravel the mysterious of mast wiring on her), we decided to take her for a spin. Tara hasn't brought down the full suit of sails, and the Mylar No. 1 would have been more sail than I wanted with 20 knots gusts and no place special to go, so we kept it simple. After all, what with
Alchemy
in pieces, it's our first sail of the season. Why push things? We had a lovely sail, and look forward to a few more.
Lots more going on the main ship...will post that soon.